🍎 Back 2 School with Hyland's 🍎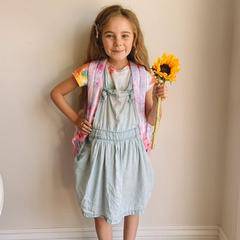 Everyone's return to school is going to look a bit different this year. Some little ones might be excited, while others might be a bit nervous. We've compiled some great tips from Hyland's parents to help ease that transition. Remember to pack a hand sanitizer, hand wash frequently and stay healthy.
---
Tip #1
"Picking her outfit out the night before really helps the morning go quicker. Love seeing her style and can't wait to see her thrive this year."
- @jensynjeppsen
Tip #2
"Discuss the changes that they should expect. Ensure to pack extra snacks. Practice her letters, numbers, shapes and colors to ensure they are ready to learn and have a blast."
- @chronicles_of_cocooo
Tip #3
"Two things we deal with is separation anxiety and sleeping on time. We make sure 8pm is bedtime and all lights are switched off. To deal with separation anxiety we have loads of fun activities planned for her return after school. She knows she has something to look forward to."​
- @themrskapoor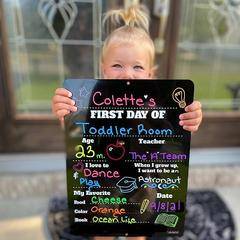 Tip #4
"Cut up food so it's easy to hold at lunch time. Ensure they get their favorite snack. Most importantly, Include a sweet note to remind them how much they are loved."
- @tinatakeslunch
Tip #5
"Create a school checklist with everything they need for school. They can go through each morning and check things off. It is a great way to hold them accountable and a good reminder."
- @Allisonmjoy
Tip #6
"Read school themed books with kids to ease any anxiety they might have about going back to school. It helps to spark the dialogue and get back into school routine, ensuring everyone is ready for the transition."​
- @Adventuresinmomlife_