Elderberry Gummies for Kids: Boosting Your Child's Immune System Naturally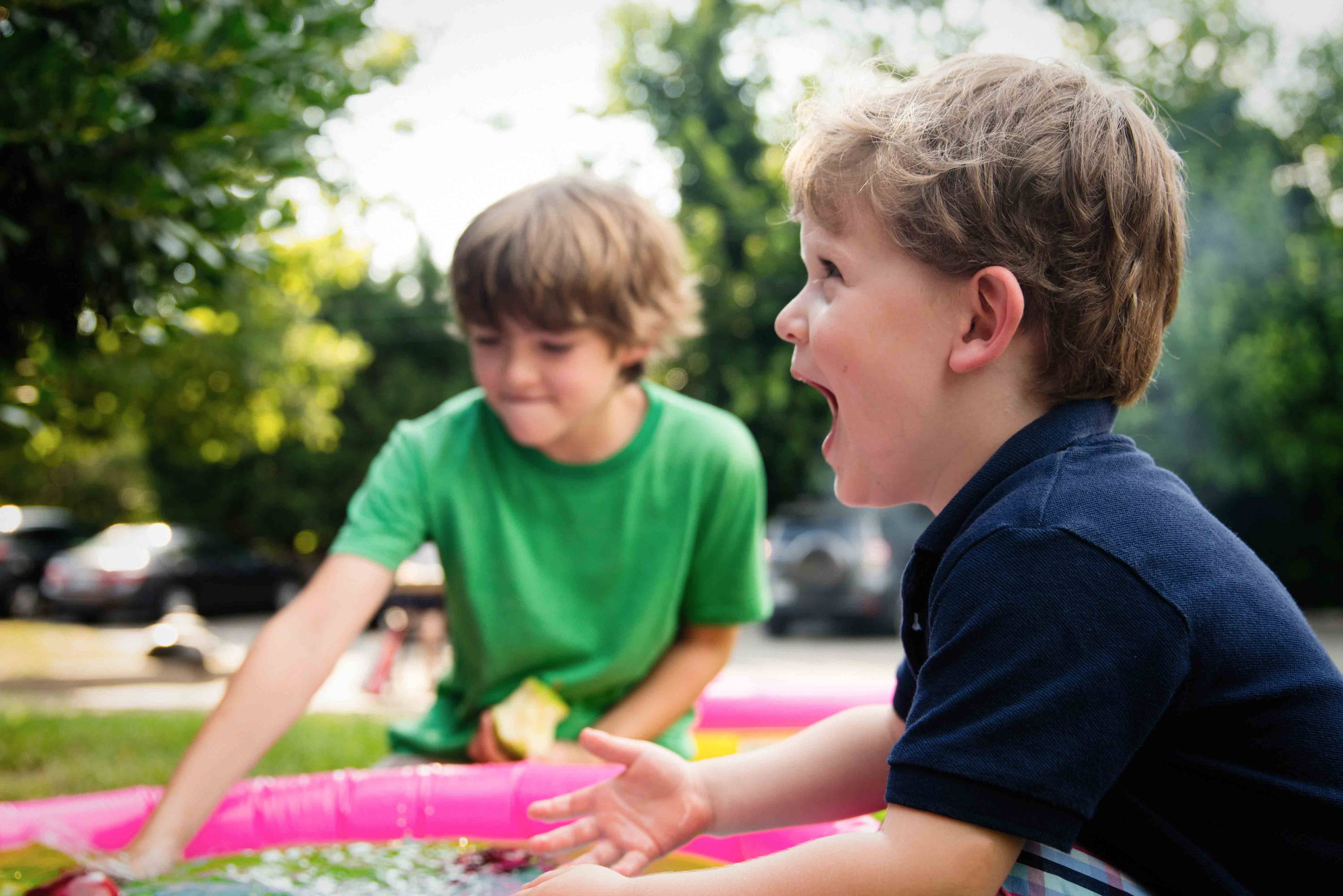 Elderberry's medicinal use stretches back centuries ago, with its first known usage taking place during ancient times. In the form of a small tree, this beneficial flowering plant has helped us with medicinal endeavors, healing practices, and many new recipes. Long ago, it was even said that an elderberry tree provided herbal and protective qualities to those who kindly used its properties. Now, as its magical reputation has evolved, the elderberry is typically used to support the body's immune system in fighting common illnesses, such as colds and flus for both children and adults.
As we all can probably remember, taking medicine isn't fun for most kids. In fact, it can become quite the challenge. With unpleasant flavors and tough pills to swallow, it's no wonder children have a difficult time with medication. Luckily, there are plenty of solutions we know of to help keep your little ones healthy and happy. With Hyland's Kids elderberry gummies for kids, they can now ingest daily immune system boosters with more ease. Organic elderberries taste so much better as gummy vitamins, and it's easier to get kids to take too.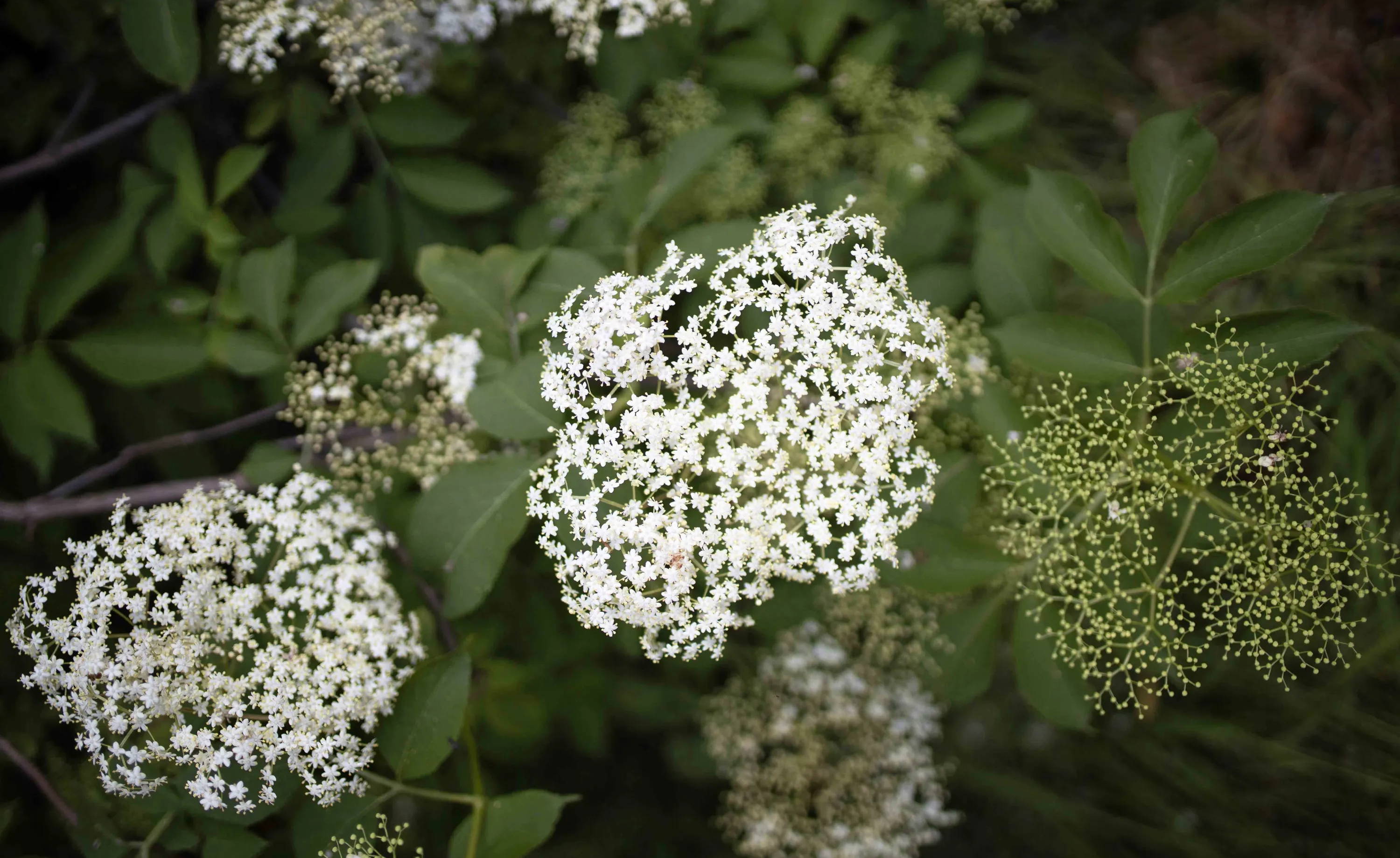 What Is Elderberry & Why Is It So Popular?

The elderberry, also known as the Sambucus Nigra, is a species of shrubs and small trees that are native to temperate forests or subtropical areas. Foragers have become so drawn to the black elderberry due to its abundance of antioxidants and vitamins known to strengthen the immune system. All of these amazing nutrients are directly stored within its berries and flowers.
In folk medicine, the elderberries can be dried or juiced to treat a variety of infections, ailments, and inflammations. Additionally, it can even be cooked to create all types of foods. Common forms of the elderberry can be ingested as tablets or syrup, which can be taken numerous times per day after a cold begins.
The Health Benefits of Elderberry
There are many incredible health benefits that the elderberry can provide to both children and adults. Studies have shown that it may shorten the duration of the flu and it may also reduce the risk of getting sick after exposure. It is further believed to help ease other flu-like symptoms, like fevers, headaches, sore throats, coughs, body aches, and general fatigue.
Elderberries contain a natural substance called flavonoids, a group of plant metabolites that are believed to provide health benefits. These compounds seem to help boost the immune system by reducing inflammation as well as swelling. Here is a list of more black elderberry benefits that may improve your daily life.
1. It's An Immune System Booster
As research suggests, the rich vitamins and antioxidants present in elderberries can help boost your immune system by improving your overall health and strength. A study conducted in 2016 reveals the added protection elderberry supplements can provide for travelers. During this controlled clinical trial, a group of overseas travelers were given elderberry supplementation before and after their excursions. The results showed that those who had taken elderberry had significantly reduced symptoms of the common cold in comparison to those who did not take the supplements at all. If you're looking for supplements to boost a child's immune system, this may be the solution you have been searching for.

2. It Can Help Alleviate Cold and Flu-Like Symptoms
So, how can the elderberry help alleviate cold and flu-like symptoms? That is a great question. Although there are numerous theories on this matter, one popular idea is that elderberries are known to contain hemagglutinin protein. This type of protein is able to stop a virus' ability to replicate by preventing its capability to enter the cell wall, thus inhibiting the virus to cause an infection. Isn't that cool? This is why many people consider the elderberry flower and plant to be one of the most effective remedies in preventing and treating colds and flus.
3. It Fights Pain and Reduces Inflammation
Black elderberry extract, and elderberry in general, consists of a variety of bioactives and anti-inflammatory compounds just like the flavonoids we mentioned earlier. Unhealthy foods, polluted air, general stress, and substances like alcohol or tobacco can cause inflammation within the body. This can then lead to cellular damage that can develop into free radicals; A harmful byproduct linked to chronic diseases, such as cancer, Alzheimers, and heart disease. Since elderberries contain these anti-inflammatory properties, these antioxidants can prevent the onset of cellular damage while also decreasing the inflammation that may occur.
4. It May Relieve Constipation
When made into tea, a warm cup of elderberry may help treat constipation and difficult bowel movements. During one randomized clinical study, individuals who suffered from chronic constipation were recruited and given products containing elderberry. As the trial proceeded, there were links made between colonic transit time and the presence of this plant. Through this study, it seems that the properties of elderberries may be able to ease chronic constipation in as little as two days. Elderberry is rich in fiber, which can help improve normal digestion.
5. It's Rich in Antioxidants
In simple terms, antioxidants are molecules that aid the body in fighting free radicals. Research proposes that diets high in antioxidants may help prevent chronic disease. Among flavonols, elderberry also contains more antioxidants such as quercetin, kaempferol, isorhamnetin, and phenolic acids. We know those are hard to pronounce, but these antioxidants are important and are commonly used for the conditions of the blood vessels and heart, as well as helping to prevent cancer growth. They are also believed to help treat diabetes, bladder infections, and arthritis.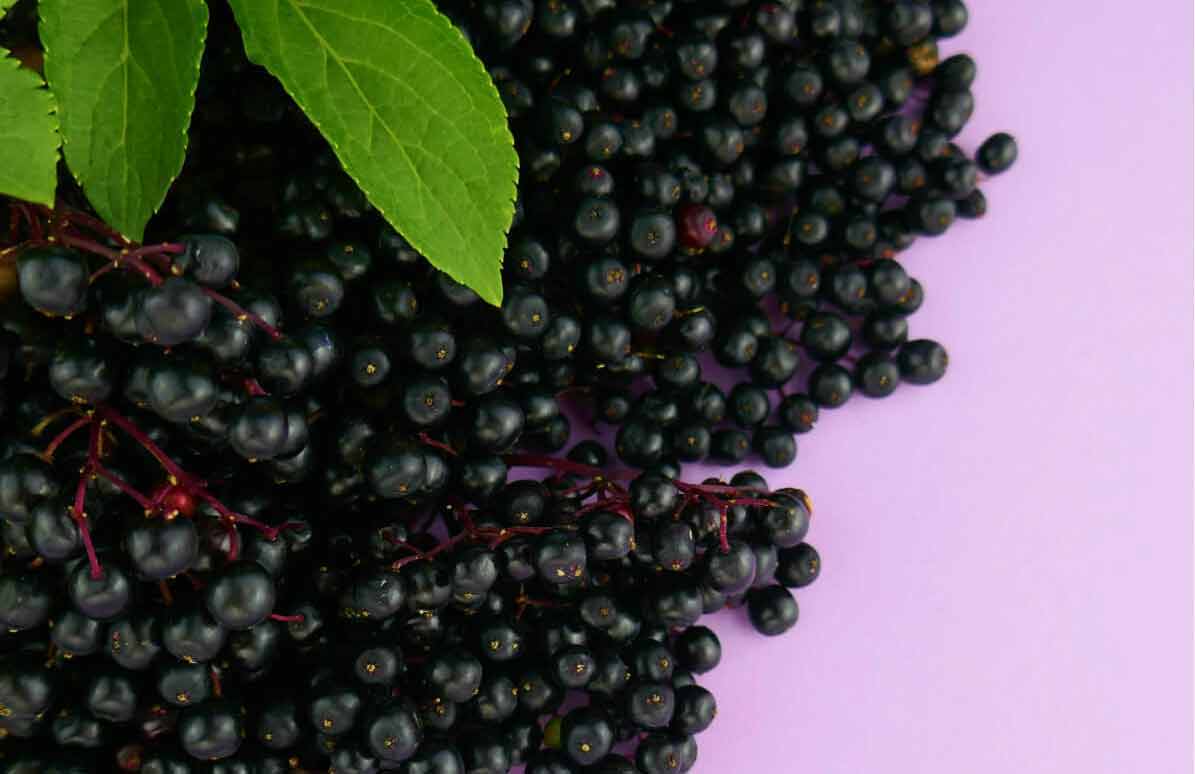 Are Black Elderberry Gummies Good for You?
Absolutely! Elderberry gummies are great for you and for your little ones, too. They are also safe to take regularly with the recommended dose for daily immune support. These chewable, gummy vitamins contain extracts that hold all of the benefits believed to help build and strengthen our immune systems. Since these beautiful berries are naturally fruity and sweet, they work perfectly as gummies and syrups.
Can Kids Take Elderberry Gummies & Are Gummy

Vitamins

Effective?
You are probably wondering, do gummy vitamins work and are they safe for kids? Well, we are more than happy to answer these questions with two thumbs up. Not only can kids take elderberry gummies, they love them, too. Kids often prefer vitamins in this form because they are easier to swallow and they taste delicious. They may even encourage children to take vitamins more regularly. Little ones typically gravitate towards sweeter things, so we are hitting two birds with one gummy. No fuss here!
Is it OK to Take Elderberry Gummies Everyday?
It is absolutely OK for children to have elderberry gummies everyday. Taking these supplements daily is completely safe, as long as you are following the recommended dosage instructions. They're good all year round.
Your little one's body is an immune superhero. And with organic elderberry gummies, you can help them support that strong immune system daily. With delicious vitamins that are packed with organic ingredients, vitamin c, and zinc, children can safely enjoy the goodness of elderberries.
How to Choose the Best Elderberry Gummy Vitamins
Elderberry vitamin gummies are very safe for children, and if you are looking for ways on how to boost a child's immune system naturally, elderberry gummies for kids are the perfect choice. Alongside the common claims behind the elderberry, the gummies also consist of key ingredients, like vitamin c and zinc. These components are known to support and strengthen various immune responses within the body. In combination, it's an amazing recipe to help support development and functionality of immune cells.
To find the best gummy vitamins, it's important to look for important factors such as:
Organic formulas that are created with pure and quality ingredients, with no chemical preservatives, synthetic materials, or artificial components.

Paraben-free products that are clean, completely natural, and have no artificial flavors or dyes.

Cruelty-free remedies and made in the USA to support our environment and people.

3rd party or independent lab tested.
---