Zen Sleep + Immunity Restorative Sleep Gummies2
Regular price
Sale price
$15.99 USD
Unit price
/
per
Sale
Sold out
MONTHLY SUBSCRIPTION BENEFITS
Free shipping for subscription orders over $35 (after discount applied)
Easy cancellation
FIND IN STORE
Key ingredients
Melatonin

Melatonin is a popular dietary supplement that supports sleep by regulating natural sleep-wake cycles, helping improve sleep quality and promote healthy rest.

L-Theanine

This amino acid found in the leaves of many teas eases stress, calms the mind, and helps maintain mental focus.
Organic Black Elderberry

Sambucus Nigra, or Black Elderberry, is a botanical known for its dark purple berries, and used for generations to support healthy immune function.
Our promise
Manufactured in the USA
Vegan
Allergen Free
Cruelty Free
No Artificial Flavors or Dyes
Gluten Free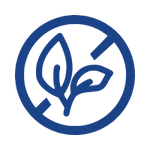 Paraben Free
Manufactured in the USA

Our symptom-alleviating products are all domestically produced within the United States of America. By investing within local communities and businesses, we can be sure that fair labor is guaranteed.

Our ingredients are sourced globally and sustainably when possible. We stand with ethical practices and support production that is better for people and the environment.

Hover over each icon on the left to learn more about Hyland's promise.

Vegan

We focus on safe and healthy formulas for all. Therefore, Hyland's gummies are 100% vegan, meaning you won't find any animal-sourced ingredients or derivatives. What you will find is clean, accessible, and quality supplements to support your healthy lifestyle.

Hover over each icon on the left to learn more about Hyland's promise.

Allergen Free

All of Hyland's products are free from common allergens including milk proteins*, eggs, fish, shellfish, tree nuts, peanuts, wheat, and soybeans. We source our ingredients from around the world, and always with the highest standards. We craft our remedies with care and make sure to provide safe and healthy goods that supports every lifestyle and diet.

*No products contain any whey or casein milk proteins. Our tablets are made with Lactose NF, a sugar derived from milk. Our liquids may contain trace amounts of lactose.*

Hover over each icon on the left to learn more about Hyland's promise.

Cruelty Free

In addition to providing the best natural remedies, we are also proud that Hyland's products for human use are 100% cruelty free. That means our products are not tested on animals nor are any being harmed during production.

Hover over each icon on the left to learn more about Hyland's promise.

No Artificial Flavors or Dyes

Hyland's believes in wellness starting with authentic, natural contents. Therefore, our products contain no artificial flavors or dyes. All flavors and colors are naturally occurring from our powerful ingredients.

Hover over each icon on the left to learn more about Hyland's promise.

Gluten Free

As well as being allergen-free, this product is also gluten-free, and is safe for anyone with gluten sensitivities. We do not use any wheat or gluten proteins in any product.

Hover over each icon on the left to learn more about Hyland's promise.

Paraben Free

In the spirit of keeping our wellness products as clean as possible, Hyland's products are made without parabens when possible. We believe in the power of natural active ingredients, so nearly all of our formulas are free of synthetic preservatives.

Hover over each icon on the left to learn more about Hyland's promise.
Find near you
Zen Sleep + Immunity Restorative Sleep Gummies
All-in-one Sleep Gummy with melatonin that helps ease stress and support your immune system.²
DETAILS
INGREDIENTS
DIRECTIONS
The advanced, multi-benefit formula of the Zen Sleep & Immunity gummies includes powerhouse ingredients for a multitude of wellness benefits from a more tranquil slumber to a fortified immune system.² Drift into dreamland effortlessly with our proprietary Zen Blend all-in-one gummy infused with 3 mg of melatonin and a soothing botanical blend to promote calm plus immune support.² Free of top 9 allergens, gelatin, high fructose corn syrup, artificial sweeteners, synthetic dyes, and artificial flavors.
Vitamin C, Zinc, Organic Elderberry Fruit Extract, L-Theanine, Organic Chamomile Flower Extract, Organic Lemon Balm Extract, Organic Passionflower Extract, Melatonin. Other Ingredients: Organic Tapioca Syrup, Organic Cane Sugar, Pectin, Organic Natural Flavors, Sodium Citrate, Citric Acid, Organic Vegetable Juice for Color.

Adults 18+ chew 2 gummies 30 minutes before bedtime.

To ensure quality and potency through expiration, this dietary supplement is manufactured with safe higher active ingredient levels than the indicated amount per serving. Take only as directed. Do not exceed suggested dosage. If you are pregnant, nursing, taking any medication or have a medical condition, consult a physician before using any supplement. Do not drive, engage in any activity that requires alertness or consumer alcohol when taking this product. Intended for occasional sleeplessness. Consult a physician if experiencing persistent sleep difficulties or if you are sensitive to melatonin.

Keep out of reach of children.

Do not use if safety seal is damaged or missing.

Store in a cool, dry place.