You've got kids. We've got you.
Organic Kids Cough & Immune Combo Pack
Formulated for ages 1-12, our combo pack soothes coughs³ day and night with wholesome ingredients like honey, elderberry, and zinc².
Kids Cold & Cough Combo Pack
From runny noses to scratchy throats, this combo pack targets the long list of cold symptoms in kids ages 2-12. Natural active ingredients help ease coughs and sniffles through the day and support rest at night¹.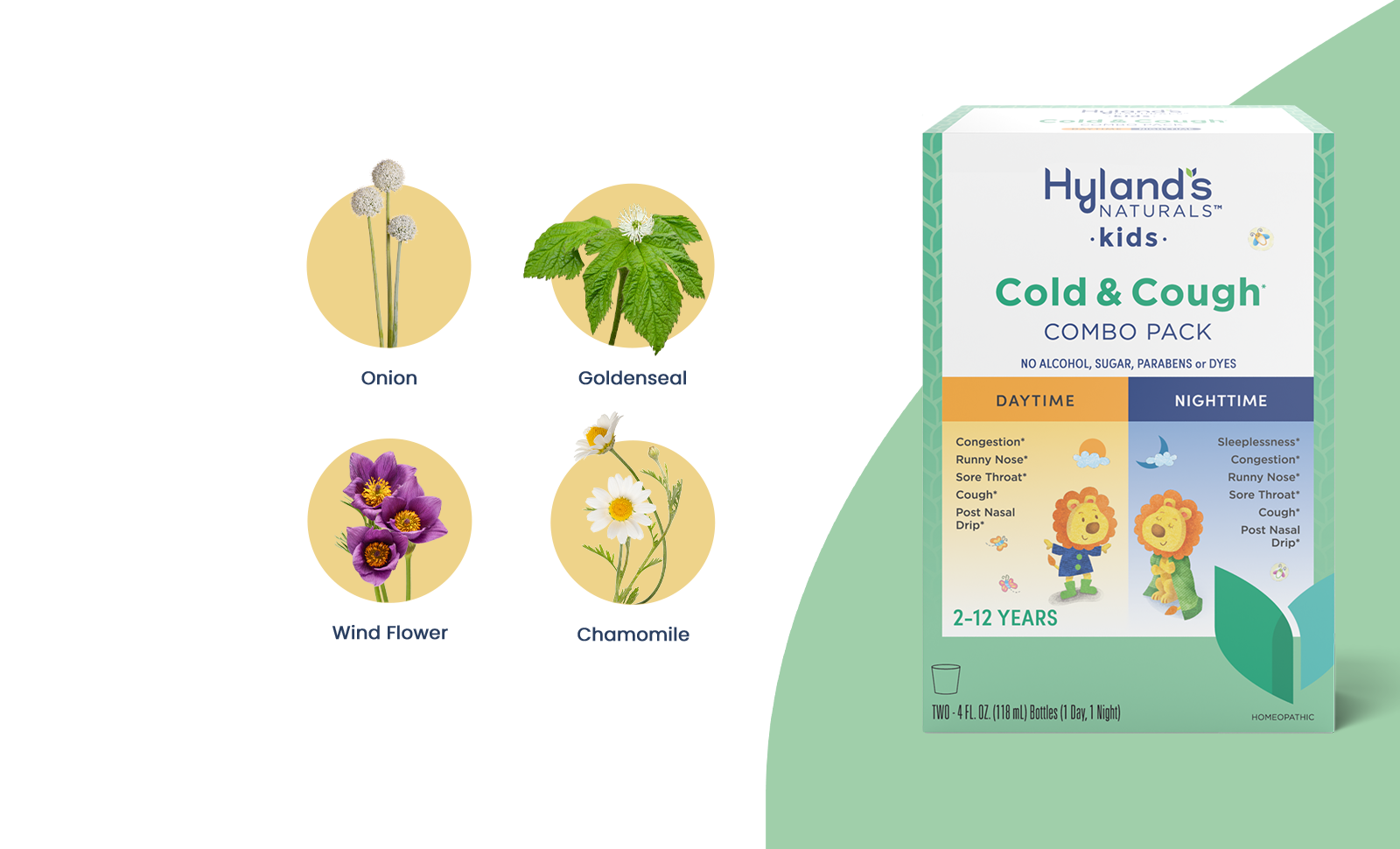 Baby Organic Cough & Immune Combo Pack
Ease your little one's first coughs³ with gentle, organic ingredients like agave for cough comfort and chamomile for sweeter sleep at night. Safe for babies 12+ months².
Kids Cough & Mucus Combo Pack
Kick the ick with natural active ingredients for effective mucus relief. Safe and gentle for relieving coughs, congestion, and runny nose in kids ages 2-12¹.
Baby Mucus + Cold Relief Combo Pack
Gentle for babies and tough on symptoms, this combo pack is formulated with natural active ingredients to help relieve mucus, congestion, runny nose, sneezing, and coughs. Made for babies 6+ months¹.

Safe & Gentle
Kid Approved Taste
Confidence in Every Formula
Botanicals, minerals, vitamins, and natural active ingredients
No artificial flavors or artificial sweeteners
No parabens, synthetic dyes and cruelty free